Vesta Hoops - Gold Plated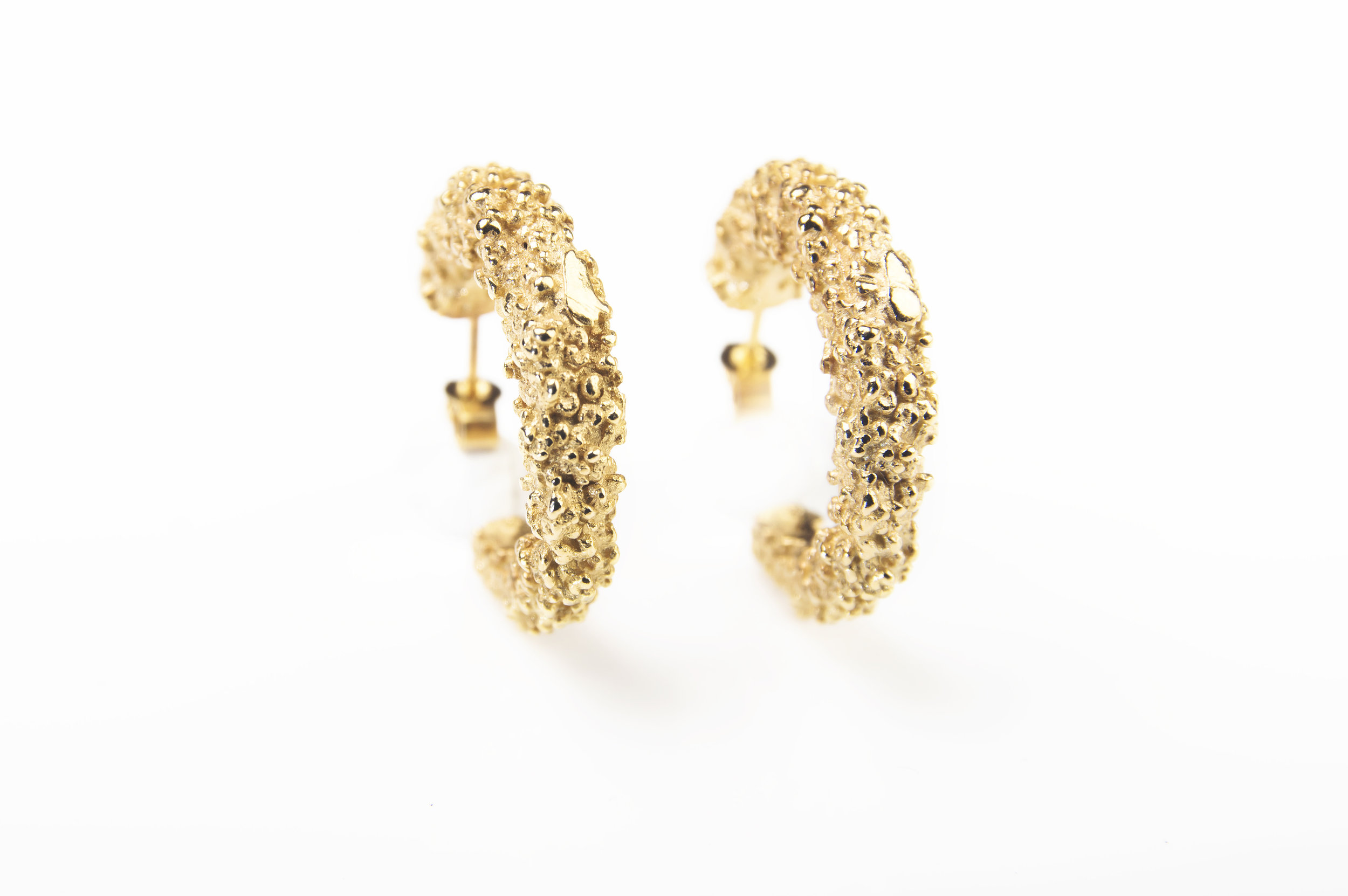 Vesta Hoops - Gold Plated
The Vesta Hoops are chunky and light-catching when worn with a monochrome wardrobe. Forming a thick circle around the earlobe, this lavish design adds a touch of elegance to every day wear. Inspired by the destruction of ancient ruins, the Vesta design suggests a fragment that was once part of something larger.
Dimensions
Approx. 20x20x6mm.
Every pair of Vesta Hoops is hand made to order. HGR will try to accommodate any special requests, so please don't hesitate to get in touch. The Vesta Hoops can also be made in White, Yellow or Rose Gold, price upon request.
Delivery
This is a handmade product and will be made to order, so please allow 2 weeks for delivery.
Handmade Granulated and Gold Plated Sterling Silver Hoop Earrings