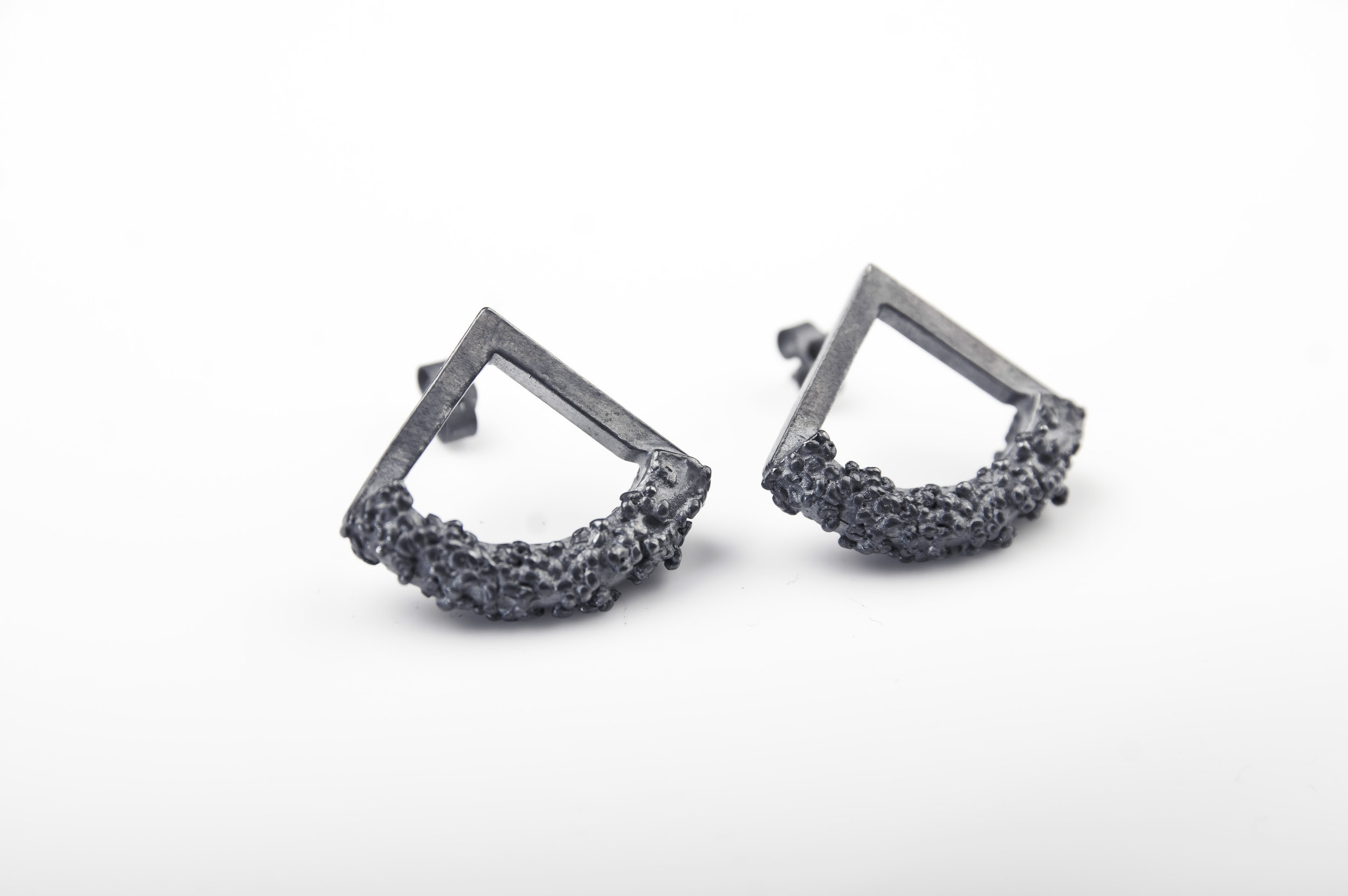 Minerva Studs - Oxidised
Contrasting gleaming geometric wire with frosted organic forms, the Minerva Studs are a lesson in distinction. Catching the light, these studs are a chic addition to any monochrome wardrobe. Inspired by the destruction of ancient ruins, the Minerva design suggests a fragment that was once part of something larger.
Dimensions
Approx. 22x20x4mm.
Every pair of Minerva Studs is hand made to order. HGR will try to accommodate any special requests, so please don't hesitate to get in touch. The Minerva Studs can also be made in White, Yellow or Rose Gold, price upon request.
Delivery
This is a handmade product and will be made to order, so please allow 2 weeks for delivery.
Handmade Granulated and Oxidised Sterling Silver Stud Earrings