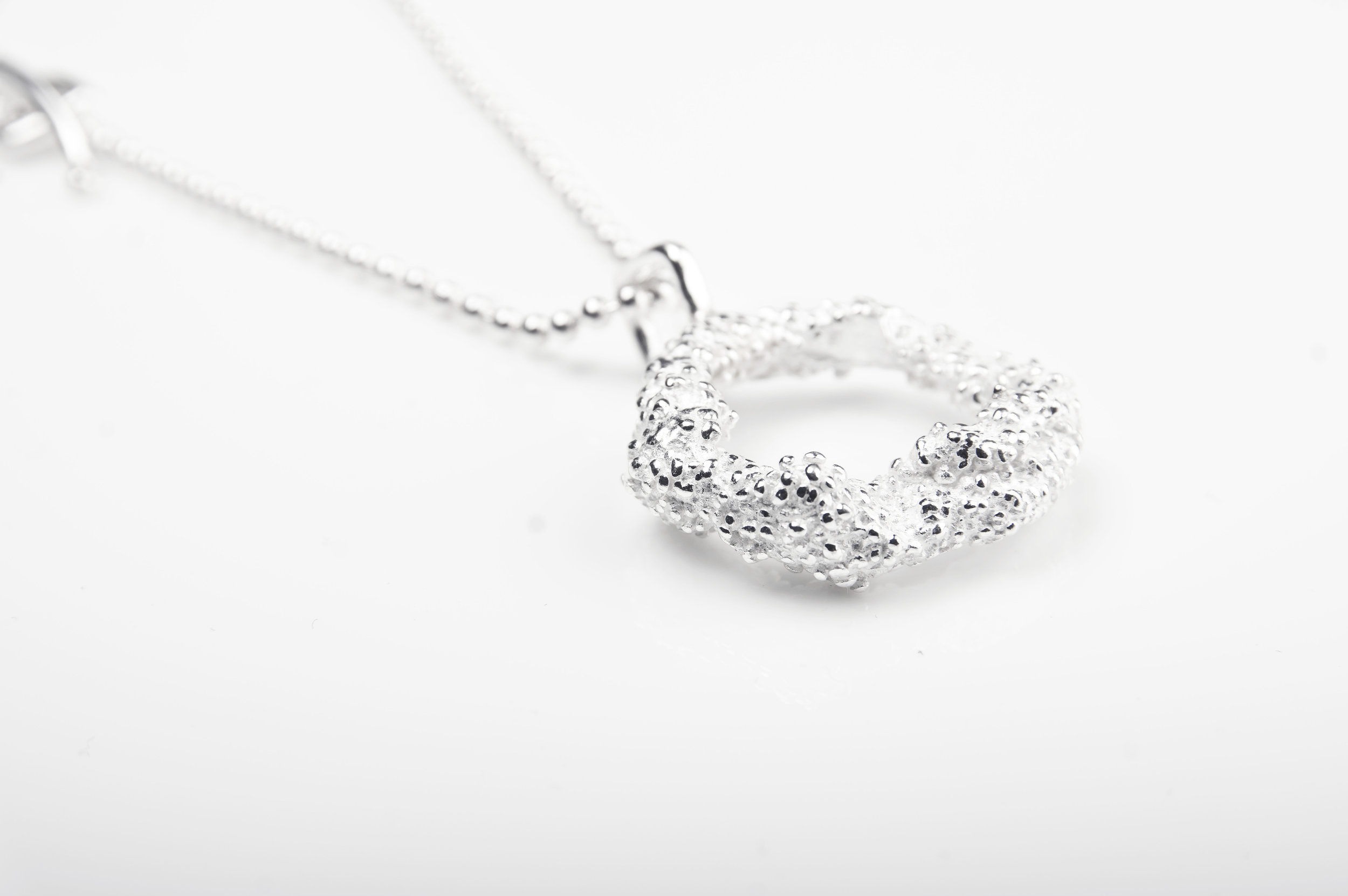 Luna Pendant
The Luna is the ultimate HGR design. A chunky, hand-carved Sterling Silver pendant scattered with Silver granules, the Luna design is inspired by the ruins of antiquity. Finished with highly polished detailing, this unique design is a popular choice for everyday elegance.
Dimensions
Pendant is approx. 35x30x7mm. Chain is approx. 22".
Every Luna pendant is hand made to order so please be aware that the final product will differ from the product pictured. HGR will try to accommodate any special requests, so please don't hesitate to get in touch. The Luna can also be made in White, Yellow or Rose Gold, price upon request.
Delivery
This is a handmade product and will be made to order, so please allow 3 weeks for delivery.
sold out
Handmade Granulated Sterling Silver Pendant and Chain